Moving the Shovel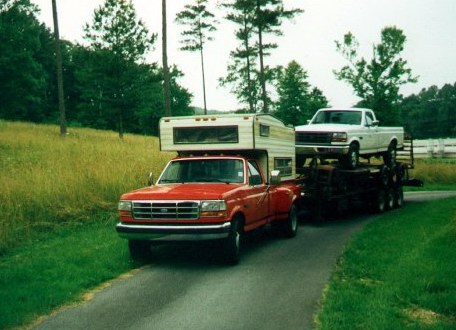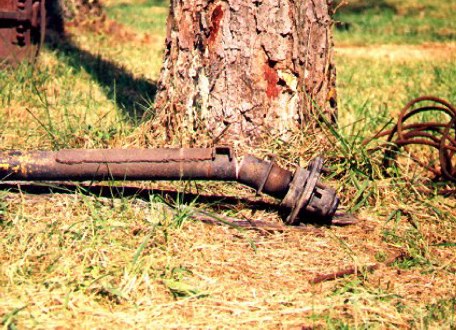 After my dad purchased the shovel in 1998 the task of moving the machine was tackled. The Shovel was located in Calhoun, Georgia which is 497.6 miles from my dad's house in Dade City, Florida. The shovel had to be dismantled to move it with our trucks and trailers. To save time and gas on the way up to Calhoun we loaded my truck and a trailer on another trailer and pulled it with my dad's truck. This way one of us could sleep while the other drove. We left Friday night at 6:00 and arrived in Calhoun early Saturday morning. When we arrived we discovered that one of the axles on the trailer had broke. The trailer has four axles (one extra for extra heavy loads) so the broken axle was removed and the extra axle moved.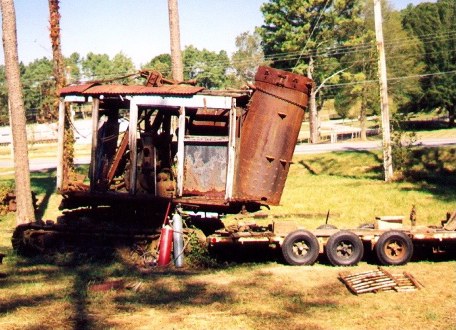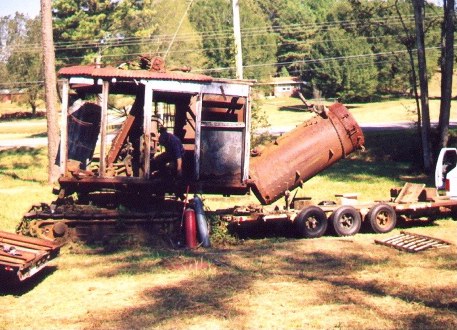 In these two photo's the back wall of the house and the counter weight have been removed and the boiler is being lowered onto a trailer.
This trailer also carried the counter weight, hoist drum, cribbing, tools and other miscellaneous parts.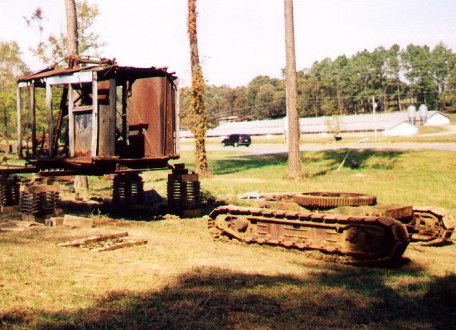 The house was jacked up and supported by cribbing while the under carriage was winched out from underneath as shown in first photo.
The trailer was then backed under the house for transport to its new home. The GVW of this load was 28,000#.
All of this work was completed on Saturday and Sunday and we were back home Monday.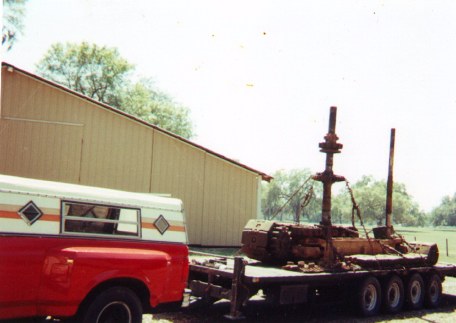 Two more loads were of needed to complete the moving process. The tracks, track frames and axles are in the first picture. The second picture is the load with the dipper, boom and under carriage frame.