Construction Equipment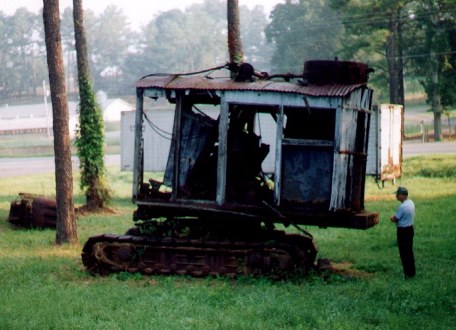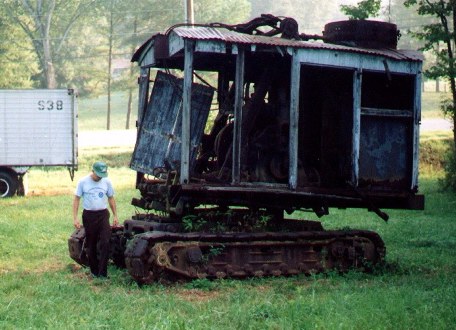 On the way home from the Annual Rumely Products Collector's Expo at Georgetown Ohio in 1996, my dad and I stopped and looked at this steam shovel a man had for a yard ornament in Calhoun Georgia. The old machine was ninety nine percent complete (the shovel front is laying on the ground in the first photo).

The machine is a Marion, Model 21.

The man who owned the machine wasn't interested in selling the yard ornament (he planned someday to reattach the shovel front). After heart trouble though he decided the project may never be completed so he decided to sell the machine.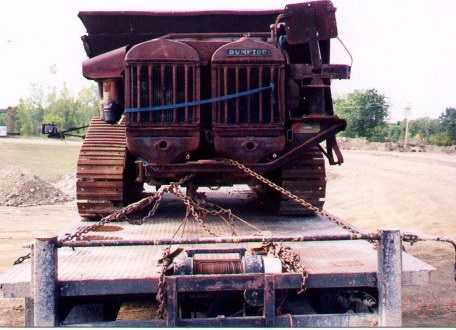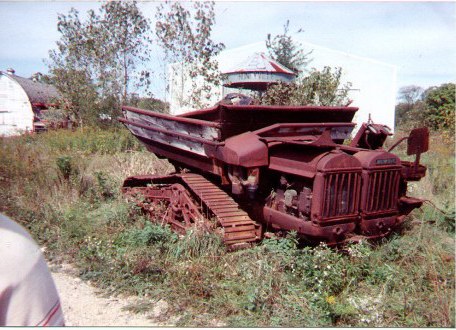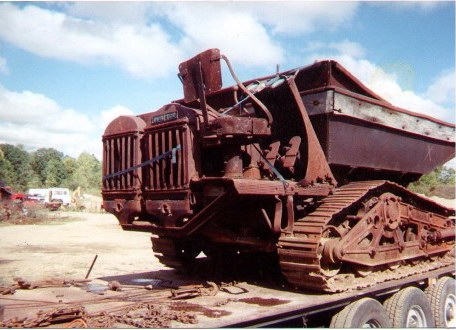 These four pictures are of a Koehring Dumptor my dad found in Grand Rapids, Michigan.

It is powered by two 10-20 McCormick Deering power units. Each engine powers one track.

The operator can steer the machine by changing the speed of the engines, or by using the foot clutches and brakes.

This is the only Koehring Dumptor of this type we know of.
If you have any information about these machines please share it.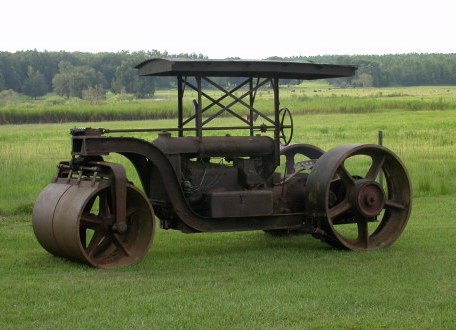 This is a "Good Roads Machine" roller made by American Road Machinery Co., Lants Kennett Square, Pa.. The Fordson tractor has an after market governor, magneto manifold and carburetor.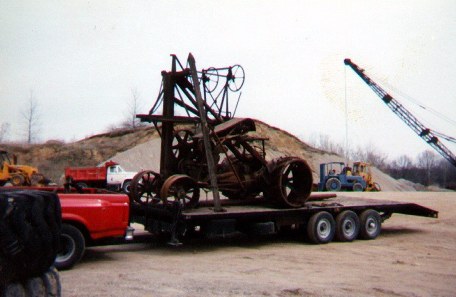 This is a tractor shovel built around a Fordson tractor that my dad got it at an auction near Lapeer, Michigan.

The first picture is after being loaded for the trip south and the second picture is after restoration.

We are not sure who or where this machine was made.
If you have any information please share it with us.

This is an Austin Western three quarter swing drag line.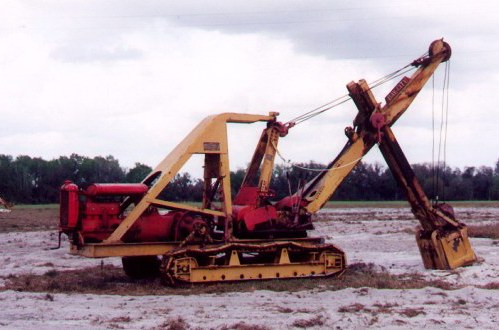 This is a Bay City three quarter swing shovel with an Allis Chalmers U tractor as a power unit.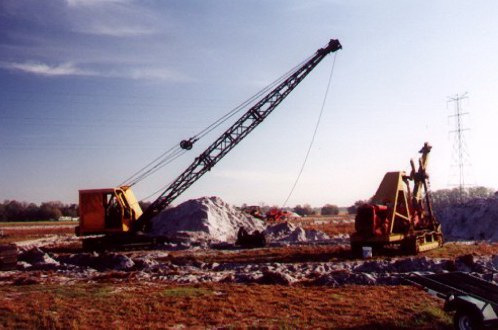 This is a Bay City Model 30 drag line.